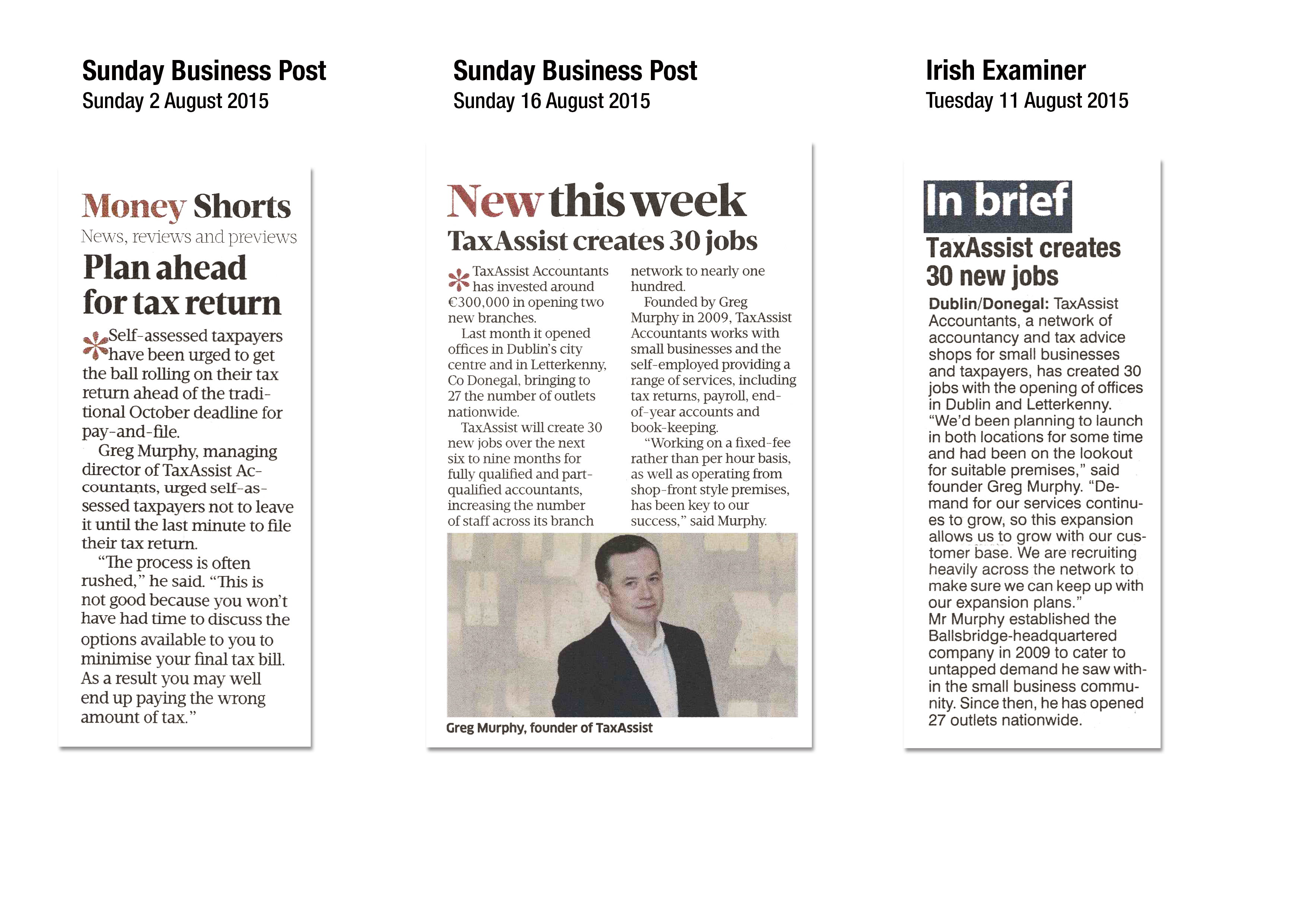 As the economy continues to improve, TaxAssist Accountants announced this month the opening of two further branches in Donegal and Dublin. This will bring to 100 the number of jobs created since the brand launched in early 2009.
With 27 outlets nationwide, TaxAssist caters to untapped demand within the small business community.
The new offices will be in Dublin's city centre and Letterkenny, Donegal.
Commenting on the growth of the franchise, Greg Murphy, MD said 'We'd been planning to launch in both locations for some time and had been on the lookout for suitable premises. Demand for our services continues to grow, so this expansion allows us to grow with our customer base. We are recruiting heavily across the network to make sure we can keep up with our expansion plans'.
TaxAssist Accountants works with small businesses and the self-employed providing a range of services including tax returns, payroll, end-of-year accounts and book-keeping. Working on a fixed-fee rather than per hour basis as well as operating from shopfront style premises has been key to their success.